Our Travel Experiences aim to help players train under well known and distinguished coaches, whether through the Real Madrid Foundation coaches, compete with the best teams and players around the globe, while exploring and engaging with the local culture in Spain.
Get selected to represent the RMF USA in Madrid
Players attending our Real Madrid Foundations camps will get a chance to be selected to train in Madrid at the exclusive Real Madrid professional training facilities with the Real Madrid Foundation coaches.
This opportunity is only available for players joining our camps!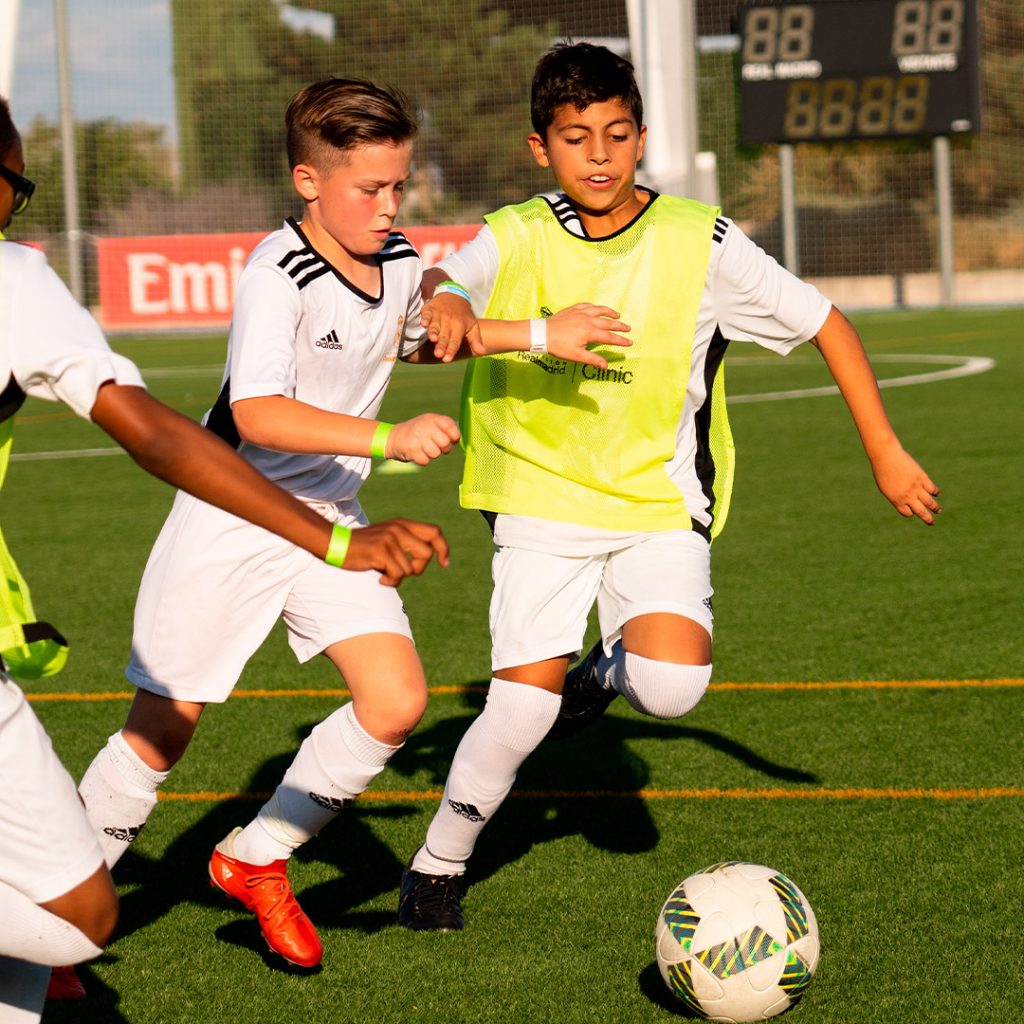 Clinic Experience
The Spanish soccer experience is the gateway for international soccer teams and players to learn the Real Madrid Methodology at their headquarters and also train at the Spanish National Team (World Cup Winner) facilities. The experience will help teams and players test their skills against other Spanish clubs.
You will take part in an advanced and intensive training program while discovering and immersing yourself in the authentic Spanish culture. You also get the opportunity to watch Real Madrid stars perform at the Santiago Bernabeu Stadium.
Competition Experience
Our International Tournaments are the perfect opportunity to compete with the best teams and players form around the globe while exploring Spain and it's historical culture. In partnership with the MIC Tournament, Donosti Cup and Mare Nostrum Tournament, the teams will prepare in a training camp in top facilities with the best Spanish teams. Be ready and excited for all the challenges in the tournament!